KVM Switching and Extention
KVM-SW-4X1-H2 - 4X1 port HDMI and USB switch
The KVM-SW-4X1-H2 KVM switch combines 4K HDMI and USB toswitch PC's. This KVM switcher can switch 4 HDMI input device signals (such as PC, laptop, Mac) to 1 HDMI display device (such as TV,projector, LED display) and realize 4 signal source devices to share 1display device. It supports video resolution up to 4K2K@60Hz 4:4:4. The product is designed with 4 x USB2.0 input ports and 4 x USB (2xUSB2.0, 2xUSB1.1) output ports, so that you can not only operate 4 source devices with keyboard and mouse, but also can share U disk and printer, which is widely used in various offices.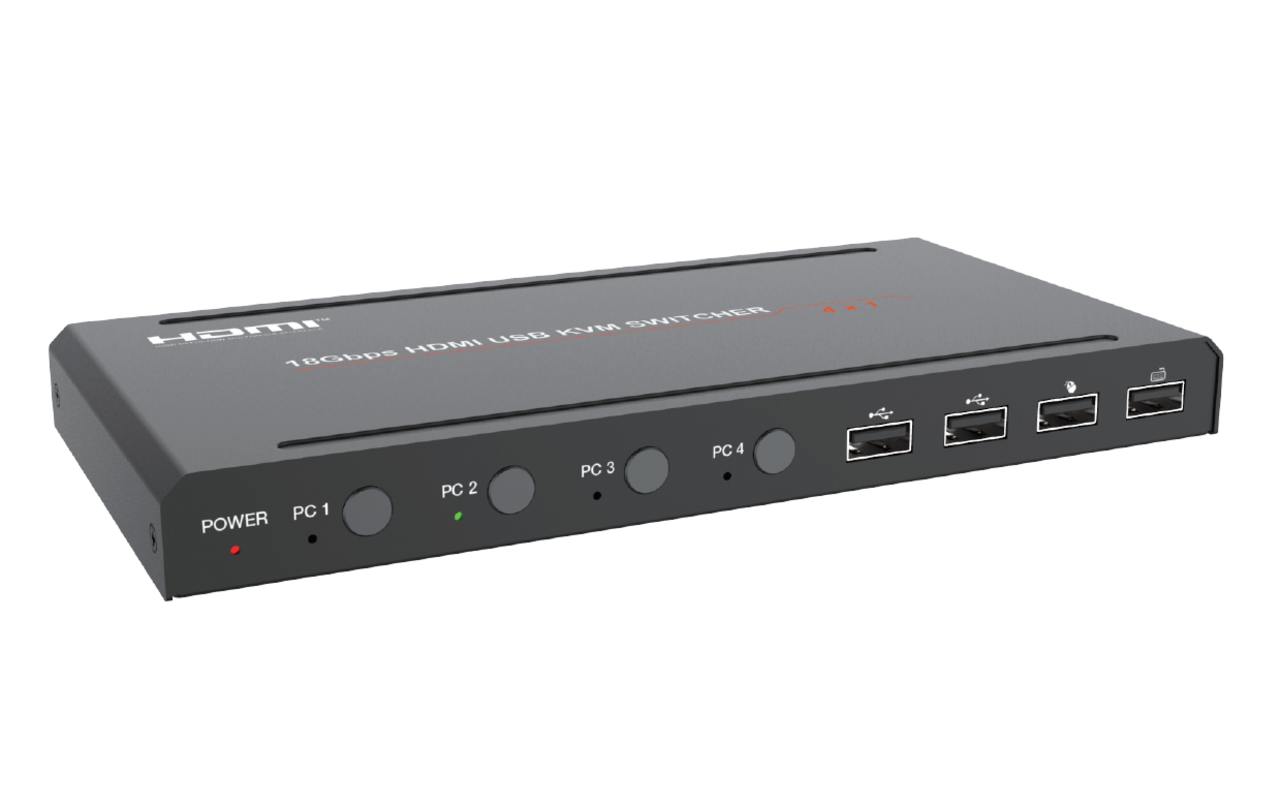 KVM-EXT-100M-H2 - Keyboard Video Mouse Extender up to 100 meter
The KVM-EXT-100M-H2 KVM extender supports 4K HDMI, USB , IR, RS232 and Audio over HDBaseT. This 18Gbps HDMI Extender can extend high definition video / audio signal, RS-232, bi-directional IR and internet signal, at the distance of up to 328ft /100 meters between transmitter and receiver via a single CAT6a/7 cable and support resolution up to 4K2K@60Hz 4:4:4. The Transmitter supports ARC function and local audio extract. In addition, the extender is equipped with bi-directional IR pass-through which allows for source and display control. It also supports USB KVM and PoC function.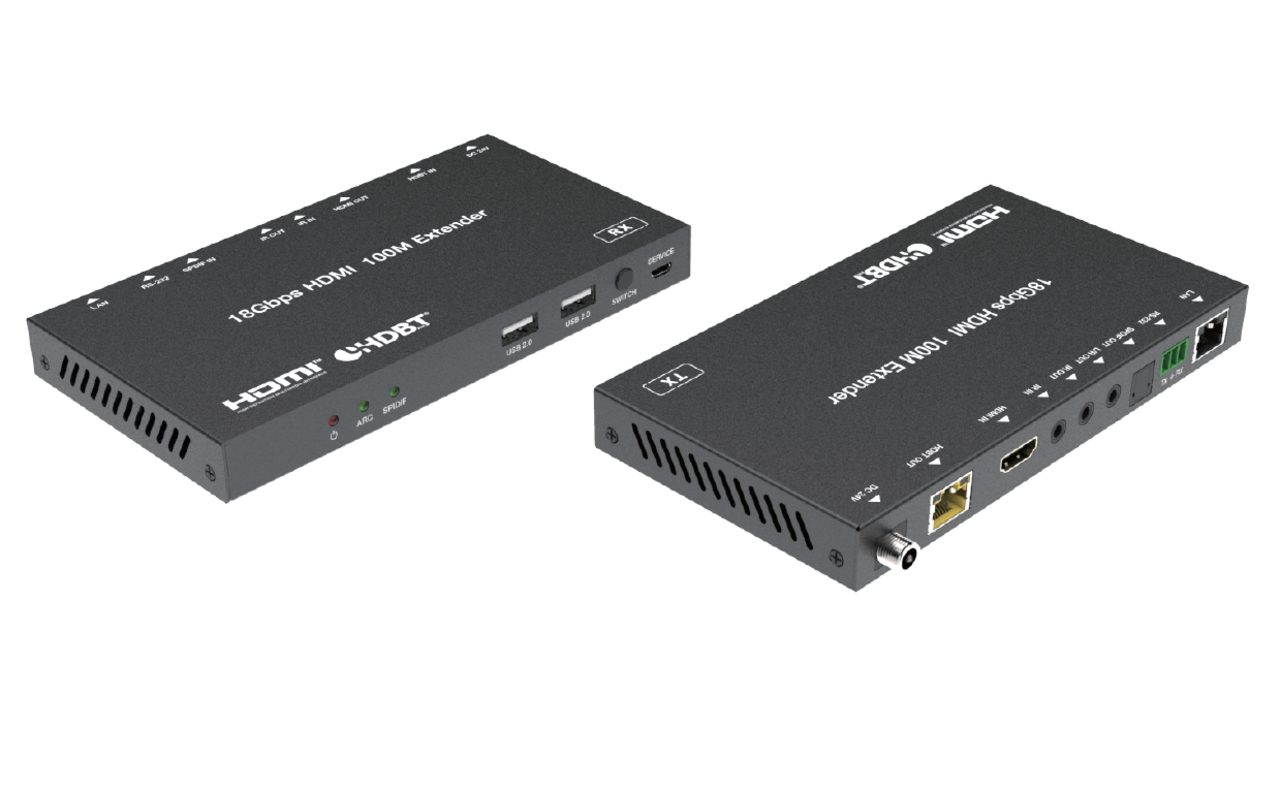 USB-EXT-100M USB 2.0 over UTP extender Set
The USB-EXT-100M is an USB Extender set consist of transmitter (USB-EXT-100M-T) and receiver (USB-EXT-100M-R). The USB 2.0 Extender can extend USB signal up to 100m / 328ft via a single Cat5e/6 cable. In the transmitter, the USB-B port is connected to a PC. In the receiver, you can connect a device with USB port (such as U disk or printer, etc.) through the two USB ports. Both Transmitter and Receiver support PoC (Power over Cable) function. The product can be widely used for long distance signal transmission between a PC and USB device. Simple plug and play, no driver installation setting required.